Facial Paralysis & Reanimation
Gender: Female
Facial Surgery
Facial Procedure:Facial Paralysis & Reanimation
Doctor's Comments
This pleasant woman developed a facial paralysis after a neurosurgical procedure. Over time, her droopy brow was affecting her ability to see. To correct this she underwent a direct brow lift and her visual obstruction resolved. This is her 3-month postoperative photo. No revisi...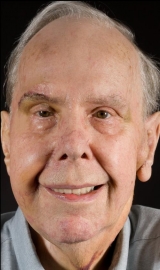 Facial Paralysis & Reanimation
Gender: Male
Facial Surgery
Facial Procedure:Facial Paralysis & Reanimation
Doctor's Comments
This pleasant patient developed a right facial paralysis in conjunction with parotid tumor. After successful removal of the patient's parotid tumor he underwent a facial reanimation procedure which included a direct brow lift, correction of lagophthalmos with a gold weight, and mi...